I am happy to announce that my book, The Beginning Violinist, is now complete! I am very excited to offer this material to you since it has been so helpful to me in working with my own students. This book is meant to be used in conjunction with the method books and materials you currently use to fill in the gaps left by even some of the most popular method books available on the market today.
Here's the table of contents so you can see what you'll be getting: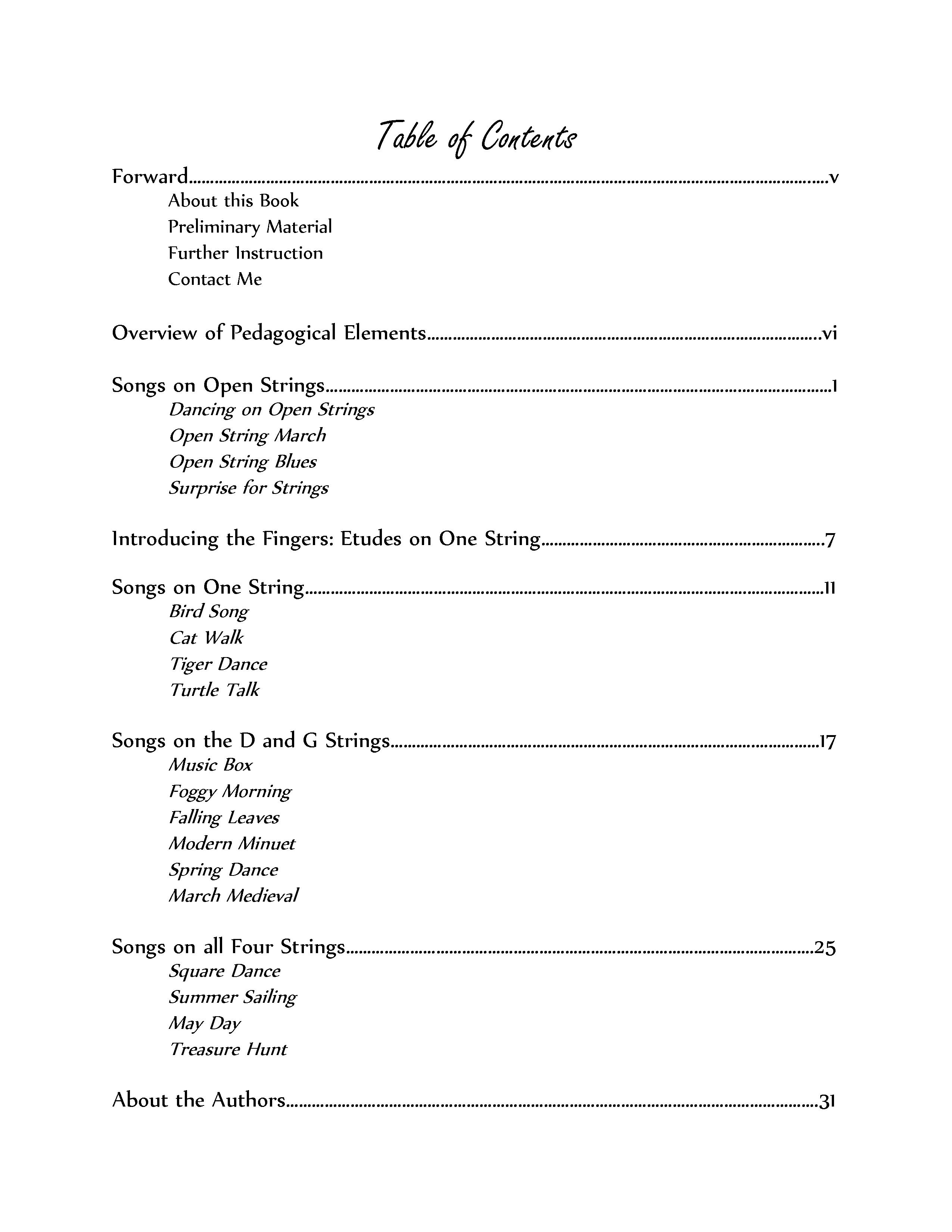 If you have previously contacted me about your interest in my book you will be receiving a personal email inviting you to purchase The Beginning Violinist  at a discounted price. The final retail price will be $15 (+s/h), but I am going to make it available for a limited time for $10 (+s/h) as a thank you to you all who have supported my efforts along the way. If you are interested in purchasing a copy please email me at emily@playviolinmusic.com. 
If you would like additional information about The Beginning Violinist please view my previous posts about the book's content, or contact me and I would be happy to answer any questions you may have. I look forward to hearing from you!
Emily Williams is the creator of Strategic Strings: An Online Course for Violin and Viola Teachers
Digg it StumbleUpon Facebook Twitter del.icio.us Google Yahoo!